Mexican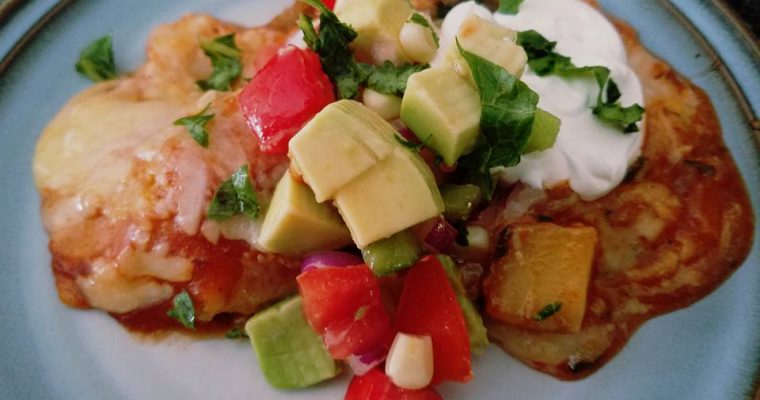 Adventures in vegetarianism continued…Potato, Mushroom and Kale Enchiladas are a mashup of a recipe my friend Theresa passed along and something similar that I had in West Virginia last week (because cheese)….yum!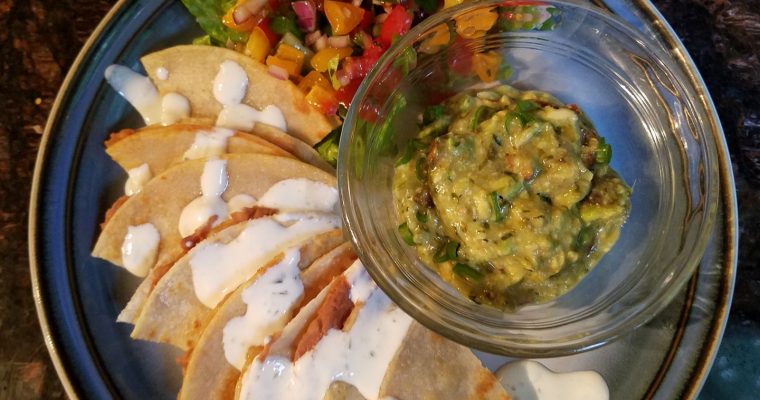 Adventures in vegetarianism continued…Refried Bean Quesadillas with a Rainbow Salsa and Tomatillo Guacamole!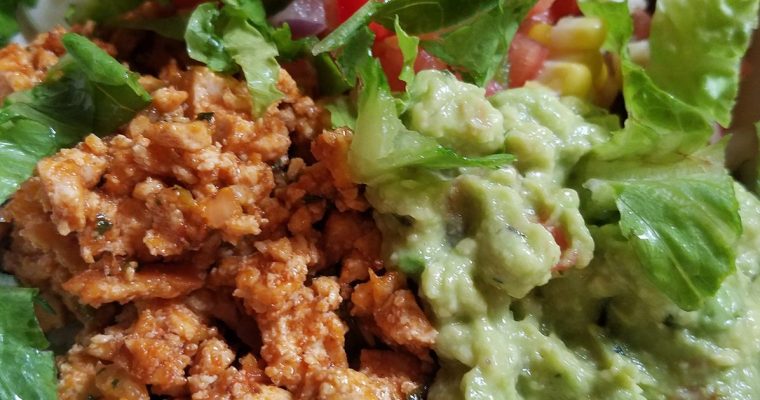 Been getting my vegetarian on lately with this tasty twist on the classic spicy sausage – all the flavor, none of the meat!
---
Ads suck.  We get it.
This site is a labor of love.  It also costs money.  Our goal is to fund various charitable efforts related to cancer treatment & survivorship.  Ad revenue is a means to this end, and we strive to limit ads to those which are relevant to your experience on our site.
Please consider helping our mission by pausing your adblock, or better yet white-list our site! Every little bit helps...
every view, every share, every meal.
Thank you.
== Food Is Love ==